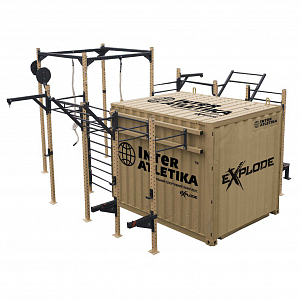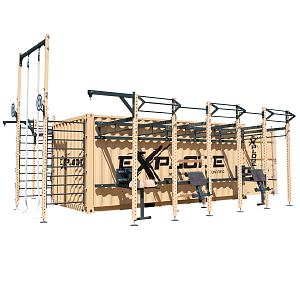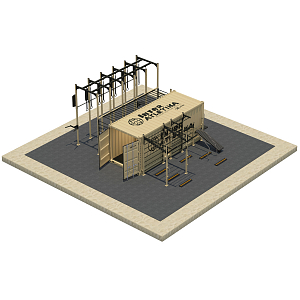 Container Gym
Container Gym by InterAtletika is a unique mobile sports center and a fully functional training facility.
When assembled, the container represents a box that can be moved by truck. When all modules and sports equipment are installed, the functional container, by its functionality, can beat any gym with an advanced training area. The external fasteners help you to quickly install all modules, attach them securely, according to all safety rules.
The big advantage of our Container Gym is a quick and easy set up that allows to create advanced training area in the shortest time. Place the container in any open location, pull out all necessary equipment, mount the rigs and start training! When finished, all rigs and sport equipment are stored inside of the container and firmly fixed during transportation.
The set of the container is completely individual. Please note that all essential sports equipment for the functional container are available:
Monkeybar
Horizontal bar
Parallel bars
Barbells
Kettlebells
Weight plates
Medball and training target
Punching bag
Wallbar (from horizontal bars)
Rope.
But this is not the final version of the set. At your discretion, the container can be supplemented with suspension trainers, plyo boxes, expanders, ropes and other equipment that your team will need to perform the training.