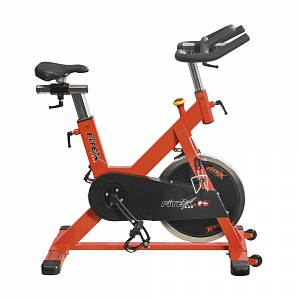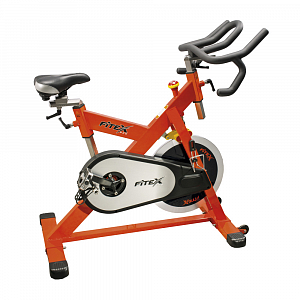 Spinbikes
Spin bikes, contrary to other stationary bikes, are used for spinning group fitness classes and by those who actually participate or trains in cycling as a sport. They more closely mimic the body position that regular bikes do as the handle bar position is lower so you are more hunched over while using them.
Spinning is one of the most effective leg exercises because it works quads, hamstrings, gastrocnemius and soleus muscles. A good spin bike can last a lifetime of exercises with very little service. This is top choice for seasoned cyclists or sports fanatics - as it is closest to the real things, has the biggest impact on stamina and fat burning.
Spin bikes are actively gaining the market, and therefore the purchase of such equipment has become a must-have for fitness clubs of a good level.
The range of spin bikes from Inter Atletika will be a profitable purchase, to buy a professional exercise machine of good quality and with excellent performance. The range includes a variety of modern developments of leading companies that have won the world market.